The new automatic OPTISTREAM™ protective film applicators for insulating glass units from Ashton Industrial.
Architects and Specifiers are increasingly demanding it. IGU manufacturers and window suppliers are finding it as a requirement to tender. Glass units need to be protected against scratching, marking, dust and weather not only during transport to site, and not only when stored on site waiting to be glazed. But also even after being glazed into window and door frames, right up until final handover.
Manually wrapping and trimming individual IGUs is awkward, labour-intensive and inconsistent. It generates large amounts of waste film and offcuts. And operatives trimming with blades presents a high risk of scratches.  Combined, a very expensive operation which does not even properly address one of the most important issues:  How to glaze the IGU into its frame without removing the protective film.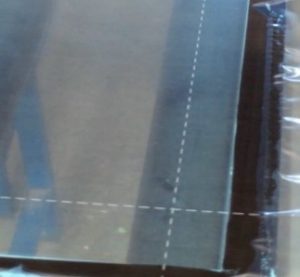 OPTISTREAM™ is an automated applicator that not only applies protective film to both sides of each unit. It simultaneously performs trimming and, most importantly creates pre-perforated borders all round on both sides. These "Easy-Peel" border strips stay in place right up to the point when the IGU is ready to be set into its frame, and are then pulled off in seconds to expose just the glass edges without disturbing the protective film covering the rest.
Not just IGUs but any high value glass products can be protected: Printed glass, mirrors, coated shower panels, spandrels, in fact any kind of flat sheet material.
Contact Richard Green rgreen@ashton-industrial.com for more details on OPTISTREAM™.
And see the action on our link http://www.ashton-industrial.com/?page_id=5145