With the Glazing Summit almost here, headline sponsor the Glass and Glazing Federation (GGF) is prepared for what promises to be an important and unique industry event.
The Glazing Summit takes place on Thursday, September 12 at Edgbaston Stadium and Conference Centre, Birmingham and organisers Insight Data and Purplex Marketing are putting the finishing touches to the one-day conference.
Hundreds of business leaders, from the industry's most influential companies will come together for a day of discussion and debate on the biggest challenges currently facing the sector.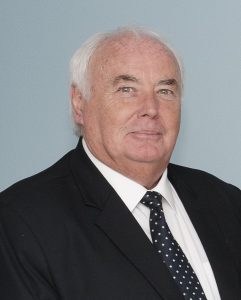 As headline sponsor, the GGF will open proceedings, emphasizing the importance of Glazing Summit and touching the key work it is undertaking on behalf of and for the benefit of its members.
It's the agenda, however, that the GGF is looking forward to the most, and it will be taking part in some of the panel discussions alongside its commercial companies, BFRC and FENSA, who are also partnering with the Glazing Summit.
Steve Rice, GGF Managing Director commented, "The Glazing Summit agenda outlines some of the major topics that we face as an industry and we are looking forward to the presentations and taking part in the panel discussions. In particular, the "Repercussions of Grenfell" session, that will address the changes to fire safety and building regulations in general.

With the GGF being highly proactive on gaining and relaying information on Brexit (with or without a deal), the presentation on 'Navigating the Brexit Crisis,' should be interesting as it will highlight economic views from different sectors within the industry.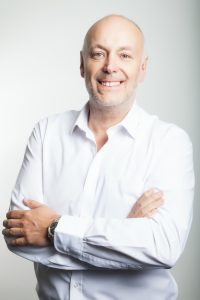 Glazing Summit founder Andrew Scott has seen the event gather momentum since the agenda was announced.
"The pace has really picked up since we released our agenda and it is, quite rightly, proving a big draw. This year we have focused on delivering relevant and useful content for all attendees so it's a must attend event for all fabricators, installers and suppliers passionate about the sector and its future."
Steve Rice added: "The Glazing Summit is an important and unique event for our industry as it brings together all parts of the glass and glazing supply chain, attracting almost everyone who is anyone in the sector. It's why the GGF is delighted to be headline sponsor and we are very much looking forward to September the 12th."
To see the agenda for the day please visit https://www.glazingsummit.co.uk/2019-agenda/
There are just a few tickets left for the Glazing Summit, so to make sure you don't miss out call 01934 808293, email hello@glazingsummit.co.uk or visit https://www.glazingsummit.co.uk/