Fix Radio, the UK's Radio Station for tradespeople launched on DAB across London on April 26th, 2017. Every facet of the station was built with a trade audience in mind and it has seen rapid growth. The London station now commands a growing weekly audience of over 35,000 listeners.
To celebrate the launch of the station, Fix Radio started the first of its now famous bacon butty tours.  These involve handing out fresh bacon butties to hard working tradespeople across the city. The success of the tour led to it becoming a permanent feature in 2018 and to date the station has handed out over 15,000 bacon butties.
Since June 2018 Fix Radio has been running Tradesmen Banter, one of the UK's largest online Trade communities. The Facebook page provides entertaining trade relevant content to its 450,000+ followers daily.
The station has partnered with some of the largest names in the industry covering a huge range of products and services. Current partners include Osmo, the FMB, Trade Direct Insurance, Festool and many others.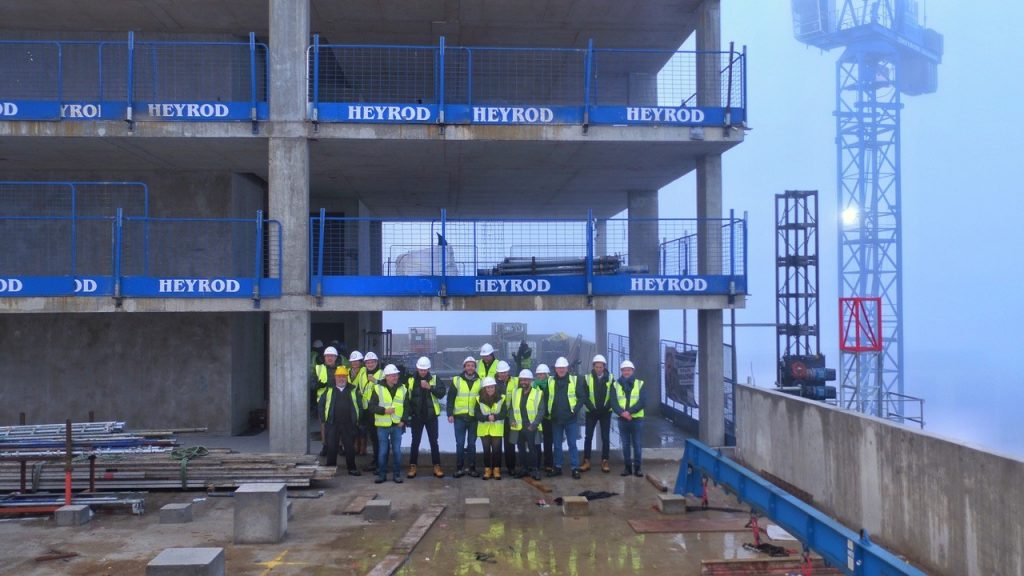 Wednesday 23rd January saw Fix Radio launch a sister station on DAB in Manchester.  Fix Radio Manchester features local presenters, regional content and the same fantastic music that is synonymous with the FIX Radio brand.
The breakfast show team broadcasted live from the roof as well as being based on a crane at one of Salford's newest and prestigious developments 'Downtown' which is being developed by McGoff Construction.  The show and introduction from the radio's CEO Louis Timpany was watched by key clients along with some of the industry's leading press.  The first of their infamous Bacon Butty tour's for Manchester also set off providing over 100 bacon butties to local sites which were no doubt well received by cold construction workers.  The tour is aiming to visit every building site in Manchester over the next 5 weeks.
'This is an exciting time for FIX Radio, and we are proud to be expanding our coverage to more listeners across the UK. It is important to the team that we not only provide great entertainment but also regional information on traffic and weather specifically created to support the tradesperson' added Louis Timpany.