Sticking, scraping and binding friction stays could be a thing of the past thanks to the development of the new LFG low profile screw by window and door fastener specialist Rapierstar.
Following a comprehensive 12-month trial with several major fabricators and distributors across the UK fenestration sector, Rapierstar is extending the roll out this pan head fastener, which is specifically designed to attach friction stays to PVC-U frames. LFG was developed by Rapierstar at its NPD and technical centre in Cheshire in combination with a leading friction stay manufacturer in response to feedback from across the industry, but it has the potential to deliver better casements for fabricators using any hinge brands.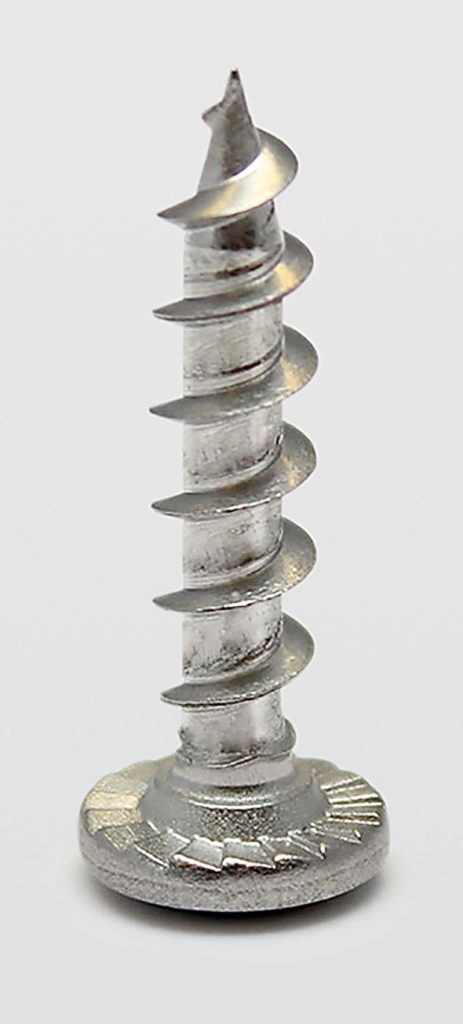 In certain circumstances, such as where a friction stay fastener is not inserted at a precise 90 degrees, or swarf causes slight misalignment of the screw as it is driven into place, the head will be raised slightly. This will snag the friction stay during opening and closing of a casement window and impact on its smooth operation.
Despite the tiny cost of this component, its impact can be significant. The fastener head snagging can result in customer dissatisfaction, along with more costly reputational damage for installers, particularly where a coated carbon steel fastener is used. The frequent opening and closing motion over time will scrape off a carbon steel screw's protective coating, potentially causing premature corrosion and both the hinge and opening sash itself to become loose.
David Furness, MD of Rapierstar, said: "Traditional pan head fasteners, like those in our StarPVCU range, fit the bill perfectly under normal circumstances, but we know that the limited clearance between the opening sash and frame leaves little margin for error. By engineering a fastener with a lower profile head, which has been achieved without compromising its technical performance, we can now offer fabricators another option to remove the risk of sticking, scraping and binding resulting in their casement windows over time."
The LFG fastener is manufactured in austenitic stainless steel (grade 302) to provide enhanced resistance to corrosion, with a lifespan of at least 25 years guaranteed. It is one of a wide variety of high quality fasteners within the StarPVCU range, which provides fastener solutions for every element of a PVC-U window or door.
Detailed guidance on which fasteners to use is available in Rapierstar's Recommended Fixing Manuals (RFMs), which are published for all the main PVC-U profile systems and can be downloaded at www.rapierstar.com.