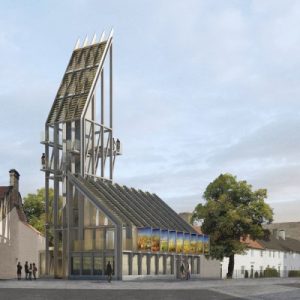 One of Durham's most historic towns is getting a striking new Visitors' Centre – thanks in part to silicone, tape and sealant specialists tremco-illbruck.
Bishop Auckland is a bustling market town, home to the magnificent Auckland Castle, an impressive array of Grade I-listed landmarks, and, since the 1800s, the Bishops of Durham themselves.
It's not surprising, then, that when it came to creating somewhere to greet the thousands of tourists the town receives every year, designers turned to the past for inspiration.
The work of esteemed London architect Niall McLaughlin, the eye-catching structure has been built to replicate a medieval siege engine, standing outside the walls of the castle.
From a viewing platform part-way up the 29m tower, visitors can enjoy spectacular views across the castle's deer park and the surrounding countryside.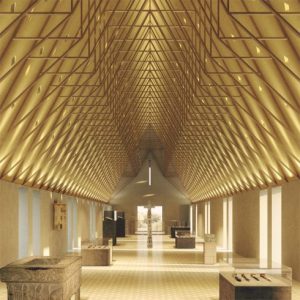 The Centre's larch windows were sealed with tremco-illbruck's cutting-edge TP652 Trio Plus – the innovative window installation tape that delivers industry-leading weather-tightness, air-tightness and thermal and acoustic insulation.
That's down to its patented Step technology – an extra grey layer that delivers more foam on the inside of the joint, equalling higher compression.
An array of tremco-illbruck membrane products were also used to guarantee outstanding performance across the board.
Its ME003 vapour barrier guards against moisture penetration. The ME010 fire-rated membrane offers excellent fire protection.
Industry-favourite ME315 Total Protection Tape delivers a high-performance air and weather seal – and the ME317 reinforced paper tape provides clearly identified airtight bonding in the overlaps between all the above.
"The Centre's designers have done an amazing job of creating a building that's striking and innovative, while still honouring the town's heritage," comments tremco-illbruck Product Manager David Naylor.
"We're delighted they've chosen tremco-illbruck products to help bring it to life, and guarantee superb performance for decades to come."
For more information contact tremco illbruck on 02476 855000 or visit www.illbruck.com