New build specialist fabricator New Design Windows in Barnsley began fabricating in October last year and it's already seeing considerable success. It has quoted £7m of contracts to date and has achieved a 50% conversion rate, supplying the top ten housebuilders in the UK.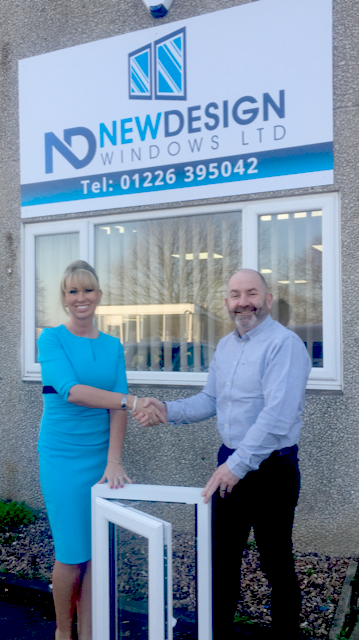 Alan Burnett, Managing Director of New Design Windows, said one of the reasons for the company's early success is its choice of system partner.   He said: "We chose Optima from Profile 22 because it is one of the most considered systems on the market. The aesthetics of the products, the brand identity and the extensive guarantees combine to offer a winning solution that is helping us to secure some substantial contracts."
Profile 22 is an Epwin Window Systems brand, which Alan said added an extra level of reassurance. "Epwin Window Systems has a very strong brand position in the market and offers a superb stable of British-made systems."
New Design Windows early success is also down the level of reliability and expertise it can offer. "We operate from a new 10,000 sq ft factory operation and we are a proactive and knowledgeable team with 150 years' fenestration experience between us. It means our customers, whether national housebuilders or local regional builders, can trust us to deliver," said Alan.
Katrina Earl, Head of Sales at Epwin Window Systems, said: "We are delighted to welcome New Design Windows to Epwin. Profile 22 is the most popular commercial system on the market, so it's the perfect choice for anyone targeting the new build sector. With the added advantage of the level of quality and expertise Alan and his team are able to offer, we're not surprised they're seeing such early success."
New Design Windows manufacture a comprehensive range of windows and doors using the Optima Sculptured system along with Profile 22's cavity closer.  The award-winning Optima Sculptured system is a fully-integrated, 70mm-depth profile which is easy to install and suitable for a wide range of projects.
New Design Windows may only be a young company but it's already proving what it has to offer. And because it's got the right system partner by its side, it looks certain to go on to achieve even more!