Solid growth
As a four-year old company that started from a tiny unit in Bolton, Icotherm Roof Systems has moved up in leaps and bounds.
Thousands of roofs have been manufactured, the work force has grown several fold, and in March the business moved to larger premises in Blackburn, increasing capacity and growth capabilities.
Dave Jackson, the man behind the Icotherm solid roof, is just as passionate (some might say more) about the product as he was 4 years ago. "We still have so much to achieve. I firmly believe that we are offering the best product on the market today. We have spent a lot of time developing and improving the core product, the way we build the insulated pods, how they work together, and the ease and speed of installation. More importantly we have never compromised on performance; we want it to be the best product out there.…. and we believe we are the installers' preferred solid roof"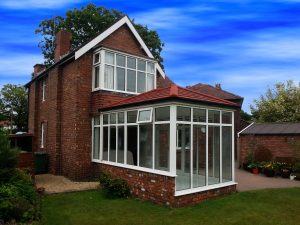 And for good reasons: JHAI Approved, with standard U-values at 0.18 – (but can be as low as 0.12 -especially suitable for the Scottish region); waterproof in under 3 hours from the start of roof installation (especially suitable for… all UK regions), with an overall design that ensures a smooth installation.
Icotherm has now reached its next growth stage. The demand for solid roof solutions, either as a replacement option, of for new single storey extensions and garages, is going to carry on growing. And clearly the company's potential is far from fulfilled, as the product engineers are working on developing new product lines. We don't want to be the first to market, but we are definitely aiming to be the best.
Dave Jackson adds: "A few months ago we realised that in order to successfully take the company into a solid growth spurt we would need to change our approach and aim to be more than just the reliable, small manufacturer that we are. We took the decision to bring in a new team member with the experience to help us become the solid roof system company of reference"
A French perspective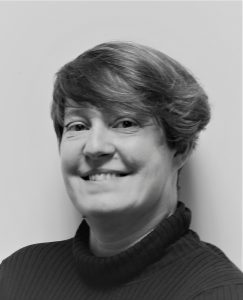 And this has led to the appointment of Icotherm's new Marketing Manager, Anne-Marie Busch.
Having spent 5 years with K2 Conservatories, between 2010 and 2015, Anne-Marie drove the revival of the K2 brands and launched the orangery solutions range.
"This was my first time in the industry", comments Anne-Marie. I had a blank slate back then; we needed to rebuild the brand and renew interest in the company, at a time where new installations had been dropping drastically.
" I am really excited about what can be achieved with Icotherm Roof Systems. I will be setting up the marketing function from the ground up and be part of a management team that aims to turn Icotherm into a national brand.  We want to set the standards for service, product quality, innovation, value, and of course be the timber framed solid roof system of reference"
Pitching for 2019
In order to achieve this Icotherm is going to make a lot of changes in the way it supports its customers in 2019. Selecting a solid roof replacement is no small decision for the homeowner. The market demands more from its suppliers. Homeowners are looking for quality, performance and long lasting installations, and we want to support our customers achieve that by presenting and selling our products , whether it is in the showroom or in the front room.
Exciting times are ahead. We will be offering a new lifestyle brochure, marketing support material and much more.
Keep an eye open for Icotherm
For further information contact Anne-Marie at marketing@icotherm.co.uk., www.icotherm.co.uk, 01204 773040