FIREX International returns to ExCeL London on 18-20 June 2019 with a packed agenda of timely, informative and entertaining seminars, presentations, case studies and educational sessions…and the Glass and Glazing Federation (GGF) is at the heart of it all.
FIREX International will host 130 exhibitors from all over the world at ExCeL London and the GGF will be exhibiting at stand number FX715 – a 30m2 space situated in a prime central position near the entrance of the show. Visitors to the GGF stand will see live glass exhibits showing the before and after effects of fire, heat and smoke on glass. In addition, the GGF will have video demonstrations and a live speaking slot in the Seminar programme.
The exhibition is completely free to attend and here are some of the things visitors can expect from Europe's only event dedicated to fire safety.
Expert Guidance and Training
Hosted in the dedicated Expertise and Guidance Theatre, the comprehensive seminar programme is rich with sessions covering tall building safety, passive fire protection, case studies, compliance after Brexit and more. The agenda is designed to help fire safety professionals enhance their knowledge, engage with fire thought leadership and stay up-to-date on the critical trends, products and legislation shaping the sector.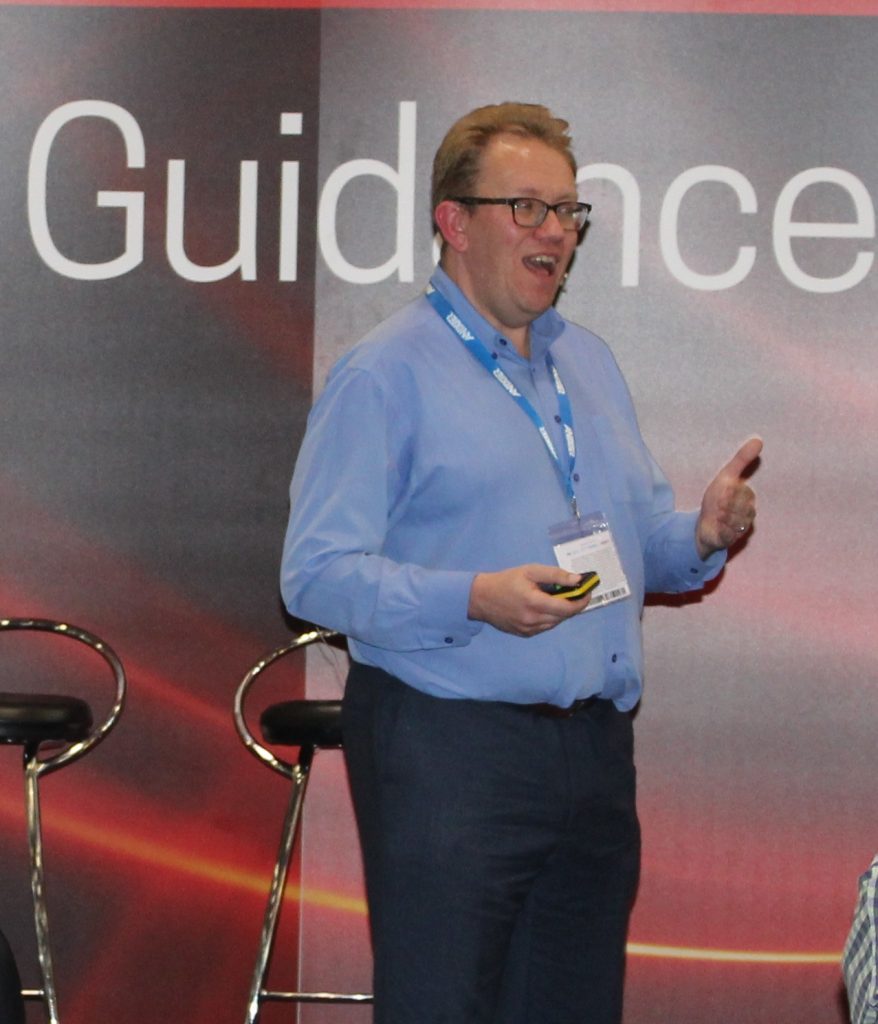 Over three days visitors will have access to 25+ hours of complimentary seminars and workshops offering you valuable insights into key development areas in the fire safety industry, including the ongoing Grenfell Inquiry and passive fire protection.
Adrian Blaydon, GGF Technical Officer, is presenting in the seminar programmes on "The Importance of Fire Resistant Glazing".
Looking forward to the event, Adrian commented, "Following the Grenfell Tower fire and Hackitt Review, we all need to take even more responsibility and report signs of where fire safety is an issue. At FIREX, we will be showing the importance of Fire Resistant Glazing systems with focus on the product performance, its specification and installation."
The GGF will also be offering promotional vouchers for its Fire Resistant Glazing Training course.
Simply visit the stand and you will receive a 20% discount voucher when you book your place on
the GGF's accredited training course on fire resistant glazing installation and specification.
Latest Fire Safety Technology
At FIREX, thousands of the latest fire safety products will be showcased by leading exhibitors from all over the world including TBA Protective Technologies, InproEurope, The A1S Group and Checkmate Fire Solutions. The BRE Group will also host the LPCB RedBook Pavilion, a high-profile destination where visitors can speak with manufacturers of quality certified products.
Meet global manufacturers and local distributors for a full overview of the market. It is a chance to
have face time with innovators and source and compare the latest technologies.
Network, Network, Network
FIREX provides a complimentary matchmaking tool which enables visitors and exhibitors to connect and book meetings ahead of the show. There are many social spaces at the event where visitors can catch up and network with industry colleagues, including the FIA Bar.
Visitors can also connect with hundreds more exhibitors, suppliers, buyers and visitors across security, safety and facilities management at FIREX's co-located trade-shows: IFSEC, Safety & Health Expo and the Facilities Show.
The next edition of FIREX International takes place 18-20 June 2019 at ExCeL London. To register for an exhibition pass please visit https://registration.n200.com/survey/1ssiw4dpq4ltz/register?cid=ons_Vs_DRV20190428%7C1&actioncode=WEB33
To see the full FIREX Seminar Programme please visit https://www.ggf.org.uk/firex-international-announces-2019-seminar-programme/