Following the recent announcement of the date and venue for this year's President's Reception, GGF President John Agnew and Kevin Buckley, GGF Group Chief Executive are both looking forward to what promises to be a memorable and enjoyable occasion
With just over three weeks until the big event, John Agnew commented, "I look forward to meeting my fellow Members for what promises be a great occasion for the Federation."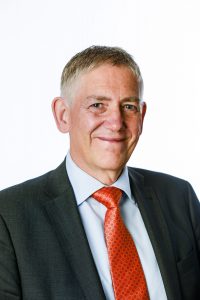 Kevin Buckley added, "This will the first time I have attended the GGF President's Reception and I very much look forward to sharing time with our members and to presenting the GGF's vision for the immediate and long term future."
The President's Reception takes place on Tuesday 26th March, starting at 4pm at St Bride Foundation Institute in Blackfriars, London and all GGF Members are freely invited to attend.
It's a time for Members and industry guests to meet up and to take advantage of the networking opportunities in a relaxed atmosphere over a few drinks. The event also gives Members the opportunity to hear first-hand the GGF's plans for the future from both the President and the GGF Group Chief Executive.
This year's event has the added spice of a special award to a GGF Member for Outstanding Service to the Industry. So who can it be? All will be revealed on 26th March.
The venue for the Reception is one of London's "hidden gems" – The St Bride Foundation Institute close to Blackfriars Bridge, London. Established in 1891, the St Bride Foundation is housed in a beautiful Grade II listed Victorian building. It is a perfectly positioned venue for transport links, nearby restaurants and just a short walk from the GGF offices.

Event Programme:
4.00pm: drinks and canapés served
4.30pm: The President's Address from John Agnew
4.45pm: Chief Executive's Presentation by Kevin Buckley
5.00pm: Outstanding Service to the Industry Award
7.00pm: Event closes
All GGF Members are invited to attend this free GGF event which will also be attended by GGF staff, suppliers and the trade media.
For further information, please email marketing@ggf.org.uk.