The GGF is looking forward to FIREX International (18-20 June 2019) at London Excel and is exhibiting on stand number FX715.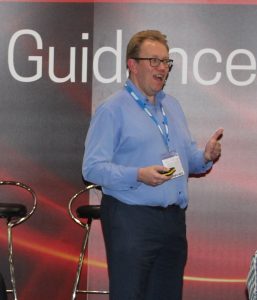 At the Europe's largest show for fire safety, the GGF will be display live before and after exhibits showing how glass reacts under heat and fire conditions, video demonstrations showing fire resistant glazing in operation and there's also a special fire safety presentation by Adrian Blaydon, GGF Technical Officer, in the seminar area. But what else can visitors to this important trade show expect.
Whether you are a manufacturer, supplier or installer, FIREX International provides you with fire safety solutions and knowledge to help keep your property and people safe. This is what to expect at this year's show.
Expert Guidance and Training 
The complimentary seminars and workshops offer you invaluable insights into key development areas in the fire safety industry, including the ongoing Grenfell Inquiry and the forthcoming review of Approved Document B. Improve your expert product knowledge to give you the edge you need to win new business.
Over three days you will have access to 25+ hours of free conference sessions in the Expertise and Guidance Theatre and FPA Infozone, you can also book to attend the co-located Tall Buildings Conference.
Latest Fire Safety Technology
Thousands of the latest fire safety products will be showcased by leading exhibitors from all over the world including InproEurope, TBA Protective Technologies Ltd., The A1S Group, Xylem Water Solutions UK Ltd, HSI Fire and Safety Group LLC. The BRE Group will also host the LPCB RedBook Pavilion, a high-profile destination where visitors can speak with manufacturers of quality certified products.
Meet global manufacturers and local distributors for a full overview of the market. It is a chance to get face time with innovators and source and compare the latest technologies. FIREX International is also the preferred forum for new product launches. Understand how the different products integrate and get your questions answered by technicians wearing 'Show Me How' badges.
Bespoke Networking Opportunities
FIREX provides a complimentary matchmaking tool which enables visitors and exhibitors to connect and book meetings ahead of the show, allowing you to efficiently manage your event schedule. It is the region's most important show in terms of end user participation, giving you valuable networking opportunities with the end users and consultants who influence purchasing decisions.
Catch up and network with industry colleagues at one of the many social spaces at the event, including the FIA Bar. You can also connect with hundreds more exhibitors and visitors across security, safety and facilities management at FIREX's co-located trade-shows: IFSEC, Safety & Health Expo and the Facilities Show.
FIREX International takes place 18-20 June 2019 at ExCeL London. Register for your free ticket: FIREXInternational.co.uk/GGFI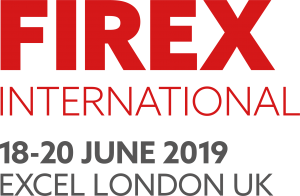 All GGF Members and companies operating in the Fire Resistant Glazing sector are invited to visit the GGF stand #FX715 at this trade show and receive free technical guidance and a free hard copy of the GGF Fire Resistant Glazing Guide.
For more information contact marketing@ggf.org.uk