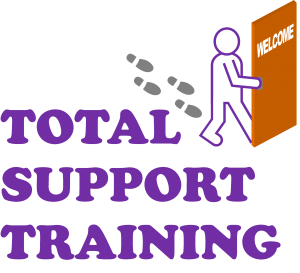 FENSA has partnered with accredited training company Total Support to provide courses tailored specifically to the glazing industry, available exclusively to FENSA Approved Installers.
The courses are designed to cover all skill sets and jobs within the glazing sector, and all levels of experience. They range from short two-hour courses on safety, building regulations and basic fenestration installation to full NVQ Diplomas in glazing through to construction management.
Entry level courses will introduce those that are new to the industry to everything from health and safety to complete window and door installation with practical experience, giving new staff a great grounding for a successful career and offering companies the competitive edge when it comes to attracting, developing and retaining the best people for their business. The duration of the shorter courses – starting at just two to four hours – means staff can be inducted to the industry or expand their skills with the minimum of cost, time and inconvenience to businesses and their employees.
"The FENSA Training Academy is a big moment for us, our Approved Installers and the industry," said Chris Beedel, FENSA's Director of Membership. "To be able to provide accredited training courses across a variety of roles and skill sets that will improve standards across the sector is fantastic for our businesses."
"Our members now have affordable access to training that minimises the impact on their daily business. It's yet another exclusive, added value benefit to FENSA Approved Installers that helps them stand out from the competition."
Run in partnership with Total Support Training, expert training providers in the glazing industry for over a decade, the courses are available on-site and in the classroom throughout the country. Bespoke training can also be provided for individual companies based on their specific requirements.
"We are extremely excited about our new partnership with FENSA and are looking forward to working alongside such a great organisation to deliver quality training to their membership and helping to meet the needs of the industry," said Sharon Alderton, Managing Director of Total Support Training.
To find out more about the courses on offer, and how FENSA's new training academy can benefit your business, visit www.fensa.org.uk.