In a world where terror is an ongoing threat, Kingsland School, in Kingstanding, Birmingham, is one of the first to fit Lockdown from ERA, the UK's first emergency barricade device able to lock down a door in seconds in a crisis situation, helping to protect school children.
Designed to provide high performance security in the event of a threatening situation, Lockdown is ideal for schools as it is simple and easy to fit, making doors inaccessible to intruders and creating a safe hiding place for students and teachers in the event of an attack.
Delivering strength with its unique design
Lockdown's unique design ensures it is stronger and more robust than a regular lock as it secures the full door, not just at one point. Additionally, unlike a thumb turn lock, where the room can be accidentally or mischievously locked by students, Lockdown is always intentionally deployed.
Security and safety a growing concern for schools
Carol Stephenson, school business manager at Kingsland School said, 'Security is becoming much more of a priority within the education system, especially for schools such as ours which are located in deprived areas with high crime rates.
'Having identified the need for something to help us be more secure in a threatening situation, our research highlighted Lockdown from ERA.
'Initially, we were attracted by how easy Lockdown is to deploy – we had a demonstration and could immediately see it had been designed with simplicity in mind – something that was incredibly important to us. We decided it was the right product for our school of 327 pupils.'
Support for Schools from ERA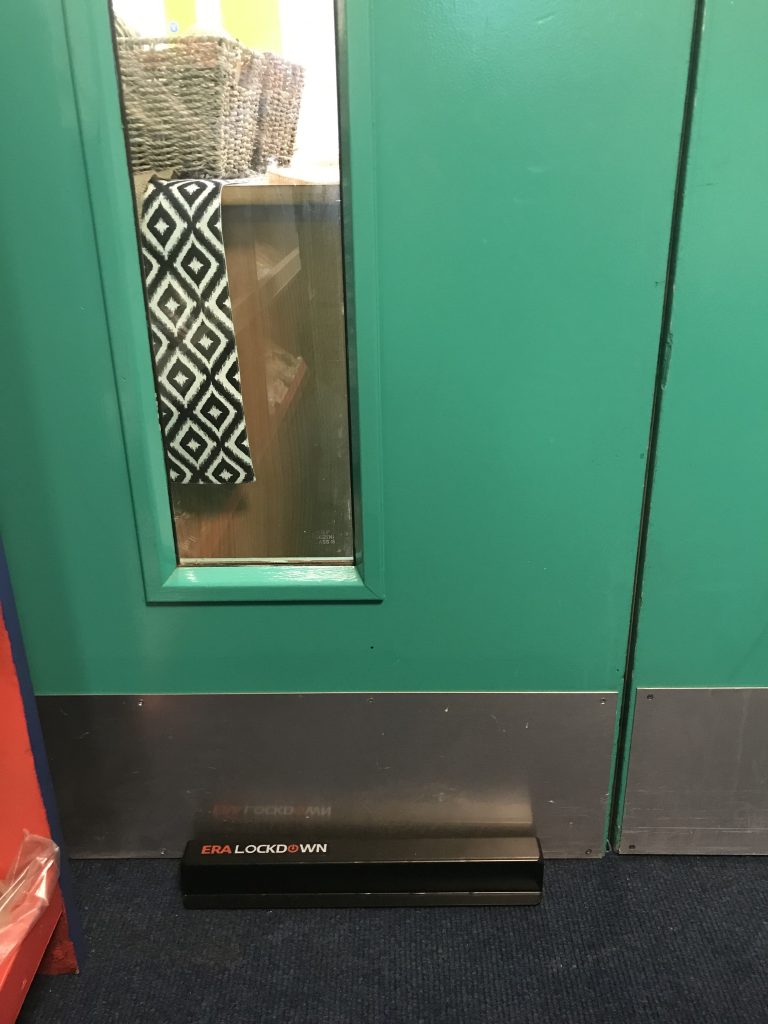 ERA's Head of Marketing, Tania Tams said, 'Sadly with threatening situations becoming more commonplace, schools are being encouraged to plan for such emergencies. Lockdown provides the perfect solution – it is simple and easy to fit, making doors or corridors inaccessible to intruders and creating a safe hiding place for students and staff in the event of an attack.
'However, we are very aware of the financial constraints currently placed upon schools. To this end, and to ensure we put children's safety and wellbeing ahead of profit, ERA's 'Support for Schools' campaign is offering Lockdown at a special subsidised price, available only to educational establishments.
'Lockdown is a brilliant product and whilst new to the UK market, it has already been welcomed by senior UK security personnel and specialist agencies.  We have had resounding interest from all parts of the world and varied commercial and public organisations are looking to incorporate Lockdown products into their invacuation / security plan.
Peace of mind
The final word goes to Carol, 'We have already received our initial Lockdown devices, with more on order and would have no hesitation in recommending Lockdown to any other school, purely for the peace of mind it has given to both our staff and children.'
For further information on ERA Lockdown, visit www.eraeverywhere.com. Interested parties should contact the sales team on 01922 490 000 or email info@eraeverywhere.com.