ERA, the UK's leading home security expert, has announced the launch of its exciting new Installer Scheme – brand new for 2019.
With the ever-growing demand for reliable people to fit traditional security products and, increasingly, smartware, ERA identified the importance of installers and wanted to commit to a meaningful business relationship supporting their work. This led to the development and launch of the new ERA Installer Scheme, which has replaced the old ERA Approved Partner Scheme and is now open to a wide network of installers from locksmiths through to builders, electricians and window/door installers.
Who can join?
Designed to be fully inclusive, ERA's new Installer Scheme is open to installers of traditional security products, smartware or indeed both.
In order to join, installers must produce their DBS certification and liability insurance documents and complete a registration form agreeing to our terms and code of conduct.
What are the benefits of joining?
ERA's new Installer Scheme offers a host of benefits for those joining. Once signed up via the website – www.erahomesecurity.com – members receive an initial start up package which includes, ERA Installer Van Decals in a choice of traditional or intruder alarm or Smartware branding, ERA Installer branded clipboard, pens, beanie hat and freepost feedback forms, that can be left with customers to encourage them to leave feedback. (They will also be asked to leave feedback by email as well).
Once the installer has received 5 ratings of 5 starts above which have been verified, the installer will receive a complete uniform package which can be ERA Installer or Dual branded worth £140, which includes polo shirts, sweatshirt, jacket and hat, available in black or navy with either the ERA logo or their own logo
Increased profits from satisfied customers
Head of Marketing at ERA, Tania Tams said, 'The scheme is a huge investment from ERA and demonstrates their commitment to supporting tradespeople and building a robust installer network. The scheme will work to provide installers with not only marketing support, such as van decals, advertising and special offers, but also ongoing product training at our purpose-built HQ to ensure that installers are totally up to date with the latest technological developments.
'Adding to this investment, ERA also intends to heavily promote the scheme to householders who are demanding high quality tradespeople to help with the perceived complexities of fitting ever more sophisticated security products. Often security is seen as a specialist job and therefore homeworkers look to security companies like ERA for guidance on getting the right products, fitted professionally.
'In addition, a 'rate me' process safeguards not only quality installers but also homeowners by providing feedback from customers, ensuring consistently high standards of work are achieved.'
Tania continued, 'The big difference here between other well-known installer schemes is that there is no fee for joining the ERA Installer Scheme and therefore the tradespeople have nothing to lose. This is about connecting good tradespeople with homeowners and if we can generate more business for our ERA installers, it can only be a good thing for both ERA and the installer. In addition, key trade journals Locksmith Journal, Pro Installer and Clearview are supporting our initiative.'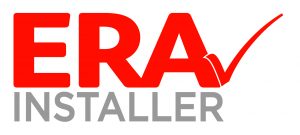 For more information on ERA's new Installer Scheme, or to sign up, visit www.eraeverywhere.com, email info@eraeverywhere.com or contact the sales team on 01922 490000.