Extending a long-standing partnership between the two firms, Essex-based Paxman Joineries recently called on the expertise of Slenderline Glass – the specialist heritage unit manufacturer to enhance an eye-catching, traditional cottage.
Tasked with replacing the tired timber windows of the cottage, Paxman specified the slimline heritage units of Slenderline Glass. The shaped and leaded units were manufactured and fitted into Paxman's expertly crafted timber frames, maintaining the traditional aesthetics of the cottage.
"We're absolutely delighted to complete this fantastic project and thank Andy and the team at Slenderline for their support," comments Kevin Robinson, Managing Director of Paxman Joineries. "Over the past four decades, we've built a strong reputation across the region for exceptional craftsmanship. That's only possible through maintaining our high standards and working with the best suppliers – Slenderline is a great example of that.
"As specialists in sash and casement windows, whenever we have a project which needs to meet strict guidelines or where maintaining heritage aesthetics are key, we always specify Slenderline Glass. Not only do we share the same values as both family-run businesses, but they also share our overriding commitment to quality and customer service. They are a great company to work with and we look forward to more success together in the future."
The Kent-based glass specialists also supported Paxman Joineries on another recent project, working with traditional leaded lights. The Slenderline team set to work cleaning up the tired leadlights, completing a full restoration before they were incorporated into brand new sealed units.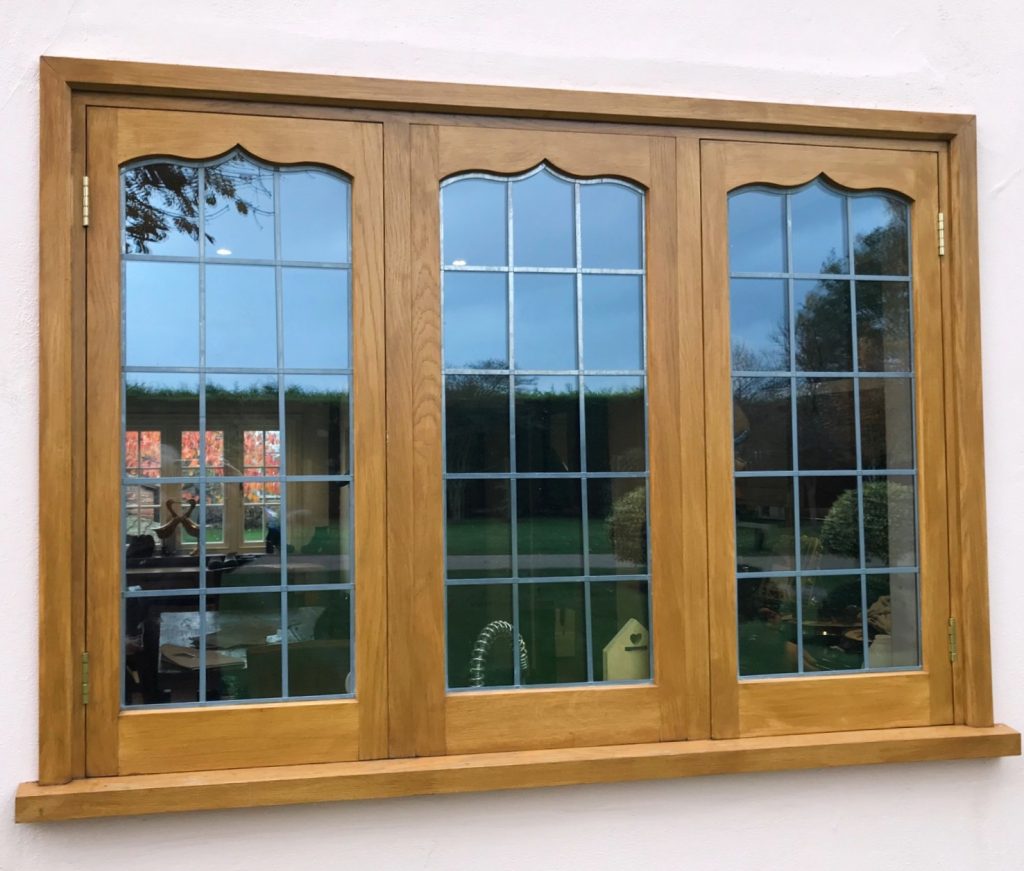 Andy Cocker, Director at Slenderline Glass adds: "It's great to see Slenderline Glass specified for another fantastic project, completed by the talented team at Paxman Joineries. The combination of authentic heritage aesthetics with cutting-edge thermal performance means Slenderline provides not just the optimal solution, but a real opportunity for joiners, builders and installers to deliver something truly unique.
"We're thrilled to hear more Slenderline success stories and are delighted to help Paxman Joineries on both these projects. Advanced sealed units are our speciality, whether it's bespoke or complex solutions for listed buildings, heritage properties or for use in conservation areas."
Available in a full range of sizes to match any traditional rebate, Slenderline's thermal performance is achieved through Argon or Krypton gas, and market-leading warm edge technology from experts Edgetech.
Founded in 1970, the EJ Cocker Group is one of the UK's leading specialists in advanced, insulated sealed units. Through their two businesses, EJ Cocker & Son and Slenderline Glass, the group manufactures and supplies sealed units for internal and external use in residential, commercial and heritage buildings. Based in Kent and operating across the UK, the firm also specialises in repairs, glass for balconies and canopies and bespoke splashbacks.
For more information call 01732 885030 or visit www.slenderlineglass.com.