Customade Group has further underlined its commitment to supply an unequaled range of products and services with news that it has signed the widest ranging Secured by Design agreement ever.
The group has announced that 31 of its aluminium and PVCu windows and door systems have recently achieved an SBD licence in a move that will help Customade Group installers to realise the full potential of the UK's most prominent crime prevention initiative.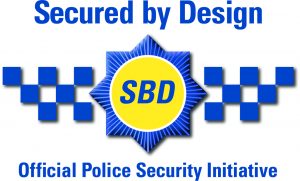 It is also a major advance for British homeowners, giving them total reassurance that their doors and windows are fully accredited and guaranteed to provide the very highest levels of protection.
Customade Group is the only fabricator in the industry to offer such a comprehensive package, which spans 17 aluminium and PVCu window profile suites – including vertical sliders, reversible, tilt and turn and casement windows – and 14 aluminium and PVCu door profile suites – including bi-folding doors and patio doors.
Gareth Thomas, sales and marketing director at Customade Group, explains: "We're very excited to unveil yet another industry first from Customade Group. This development is all about delivering increased sales opportunities across a complete range of products for customers, whilst offering complete confidence to the end user when choosing accredited products.
"The Secured by Design Police Preferred Specification is the only police accreditation for security related products in the UK and it is only awarded to businesses that meet rigorous police security requirements. In an era where security plays a greater part in the decision-making process, installers can stand out from their competitors by offering a wide range of independently accredited products that give the homeowner total peace of mind.
"And, as you'd expect from Customade Group, we've also made it really easy for installers to quote and sell these police-endorsed products, so they can win more new customers and grow their businesses."
To gain Secured by Design accreditation, windows and doors must achieve PAS24 – the enhanced security requirement for the UK. This involves passing several attack tests to ensure that products are resilient against intrusion. Rigorous testing is performed on any products seeking Secured by Design approval to ensure that they are resistant to forced impact and damage. Customade Group installers have reported a rise in orders and repeat business since the introduction of PAS24 accredited products.
Set up in 1989 to combat a UK-wide rise in burglaries, Secured by Design is a police-backed scheme that aims to 'design out' crime and create secure environments for the public. It focuses on crime prevention of homes and commercial premises and promotes the use of security standards for a wide range of applications and products. SBD recognises manufacturers who design security into their products and endorses products which are designed to be fully secure against theft and burglaries.                                   
For further information about Customade Group's Secured by Design range of products, call 01453 707272 or email info@customade.co.uk.