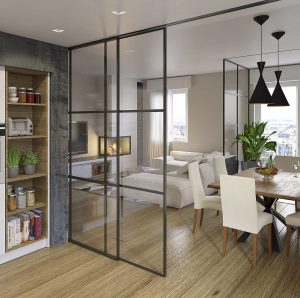 With its newest and most popular systems garnering a great deal of interest, leading glazing hardware and tools specialist CRL enjoyed a successful time at the FIT Show 2019 at Birmingham's NEC.
A particular highlight of the exhibition was the brand new CRL Posiglaze and Spig-Lite adjustable glass balustrade systems which respond to the ongoing move towards installations without a handrail. Both systems have been tested to BS6180:2011 standards and generated much interest from visitors who could see a demonstration of the simple and quick way to adjust glass panels with no fuss.
With the move towards open-plan interiors continuing apace, CRL launched its Matte Black frame system for sliding doors which conceals all its sliding components within the top track and showed its latest Langle New York Office. Both Series are ideal as a method of dividing the various areas of a larger space such as open-plan kitchens and offices, creating a high-end, urban look to any interior design while overcoming practical issues surrounding noise and privacy.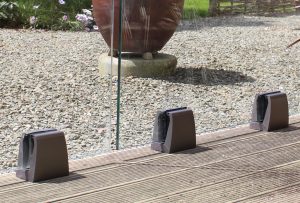 Visitors to the stand were also able to see CRL's latest range of frameless shower door hardware which enables a practically bespoke shower area to be created, in line with current trends towards minimal design.
The CRL stand was completed by showcasing the manufacturer's latest array of glass and glazing tools, aimed at making installation and maintenance of its glass hardware solutions as simple as possible.
For more information call 01706 863600, email crl@crlaurence.co.uk, or visit www.crlaurence.co.uk